Configure Appointment Details
Text Reminder Service
We have a texting service which allows you to receive a reminder about your appointments.
Please add appointment details to paper or digital calendar/ diary. Please do not depend on text message reminders as the network is unreliable.
Please remember to update your contact details with us when you change address, telephone numbers and email address.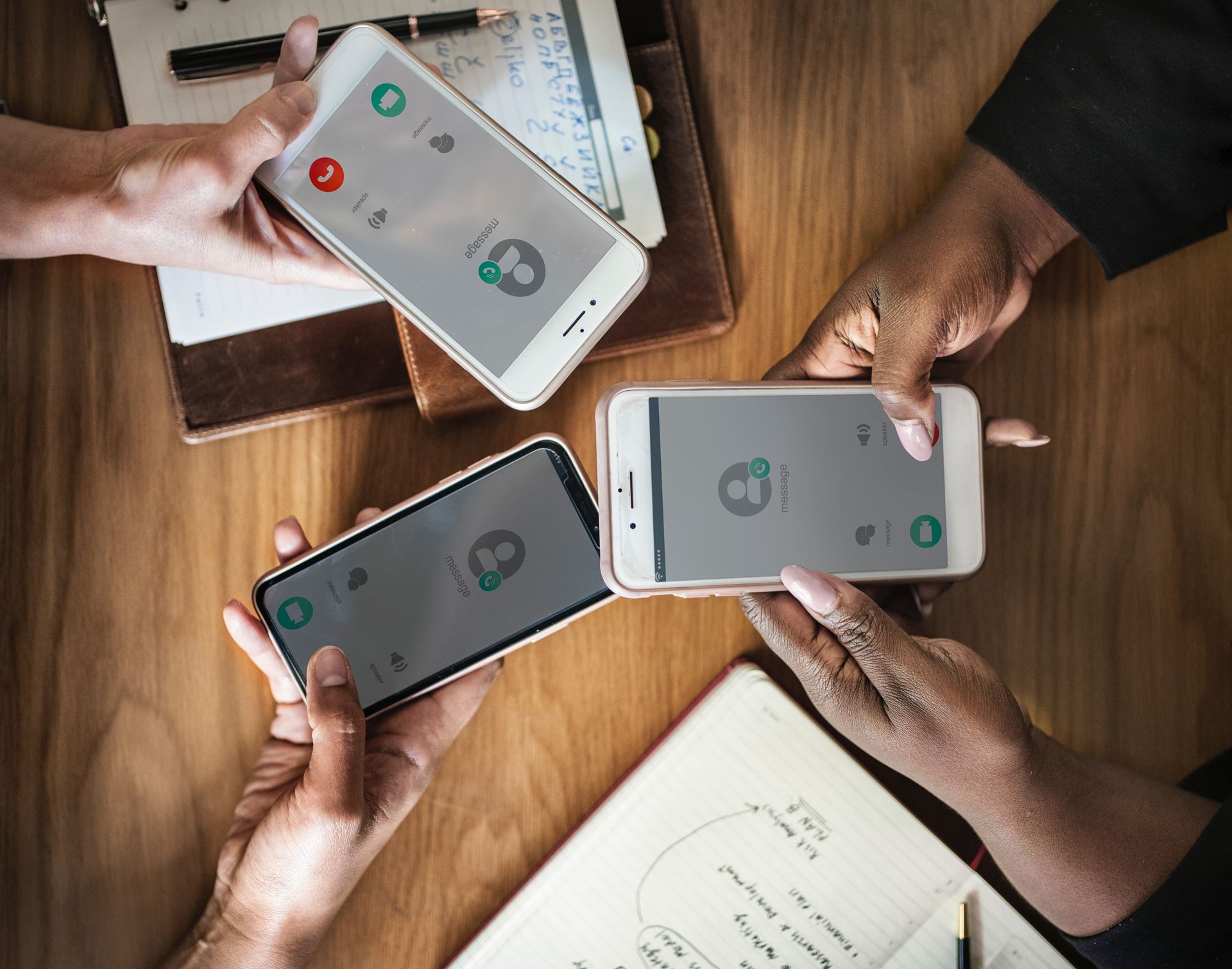 Booking GP Appointments using Patient Services Account
We are now offering a limited number of pre-bookable face-to-face appointments which are available to book through your Patient Services account.
These are face-to-face appointments with a GP, taking place in the surgery. PLEASE NOTE, THESE ARE NOT VIDEO APPOINTMENTS.
Please notify us of your symptoms/reason for booking the appointment in the comments box.
If you need to cancel an appointment you can do so up to 24 hours before the appointment, after this time you will need to contact the surgery direct on 537 4407.
Please log-in to your Patient Services Account to book face-to-face GP appointments: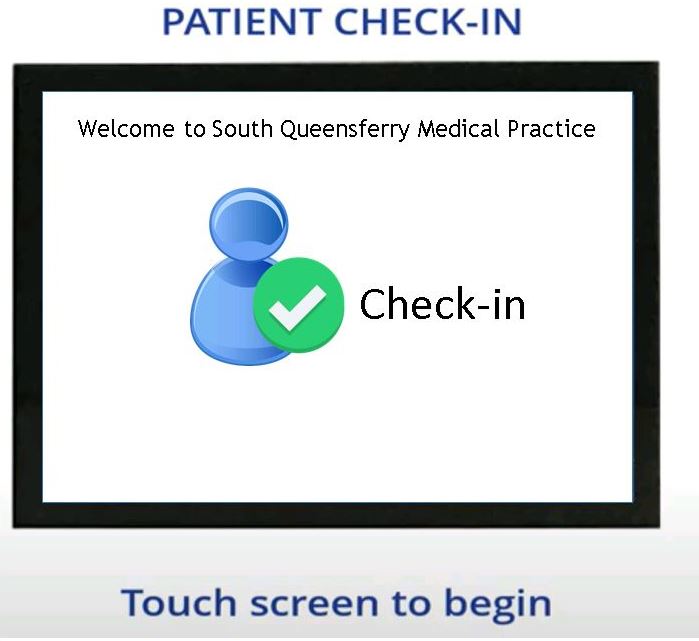 Self Check-in for Appointments
We are delighted to bring back our touch-screen self check-in service.
If there is a queue at reception and you are wishing to check-in for an appointment with a GP, practice nurse, HCA, phelbotomist or Jordan Hepburn our in-house physiotherapist (Wednesday only in the surgery) please check out our new easy-to-use check-in screen.
Follow the blue footprints on surgery floor which will take you to the check-in screen:
Touch the screen to start the process
Select the DAY of your birthday ie 28, 5, 10, 18 - screen will move on
Select the MONTH of your birthday - screen move on
Select the YEAR of your birthday - screen will now search for appointment details and when displayed,
Select YES to "is this correct?
Take a seat until called by clinician.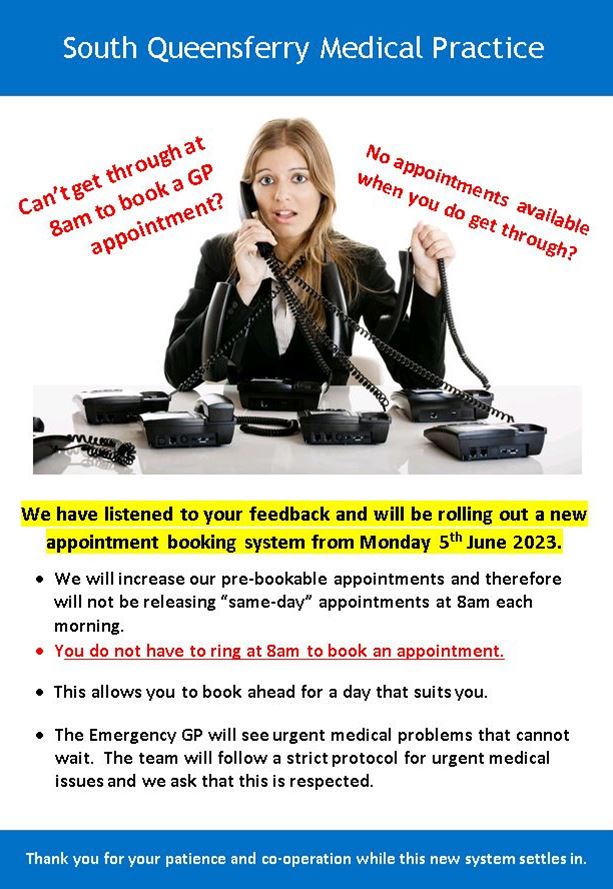 Upcoming Operational Changes
In response to patient feedback and to make our service more sustainable for the future population growth of South Queensferry, we will be making changes to the way we operate from Monday 5th June.
Appointments
We will operate through pre-bookable appointments only now. This allows you to book ahead for a day that suits you. You will be offered an appointment within appropriate timescales.
We will no longer be holding appointments to be released each morning, meaning that you do not have to ring at 8am in the morning to book your appointment.
We will still have emergency GP appointments available for urgent medical problems that cannot wait and need to be seen on the day. There will be a strict protocol in place for this for the team to follow and we ask that this is respected.
If you require assistance from the emergency GP then you must be available for the call back and the possibility of being invited in to see the GP at any time within surgery hours.
Home Visits
These requests should only be made by or on behalf of patients who are housebound, terminally ill or it would be unsafe for them to travel to the surgery.
We ask that all requests are made by 11am. If requests are made after this time, a visit may be scheduled for another day or advice will be given over the phone.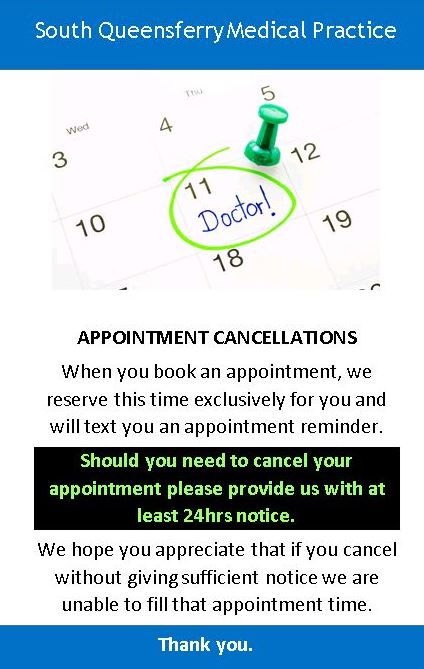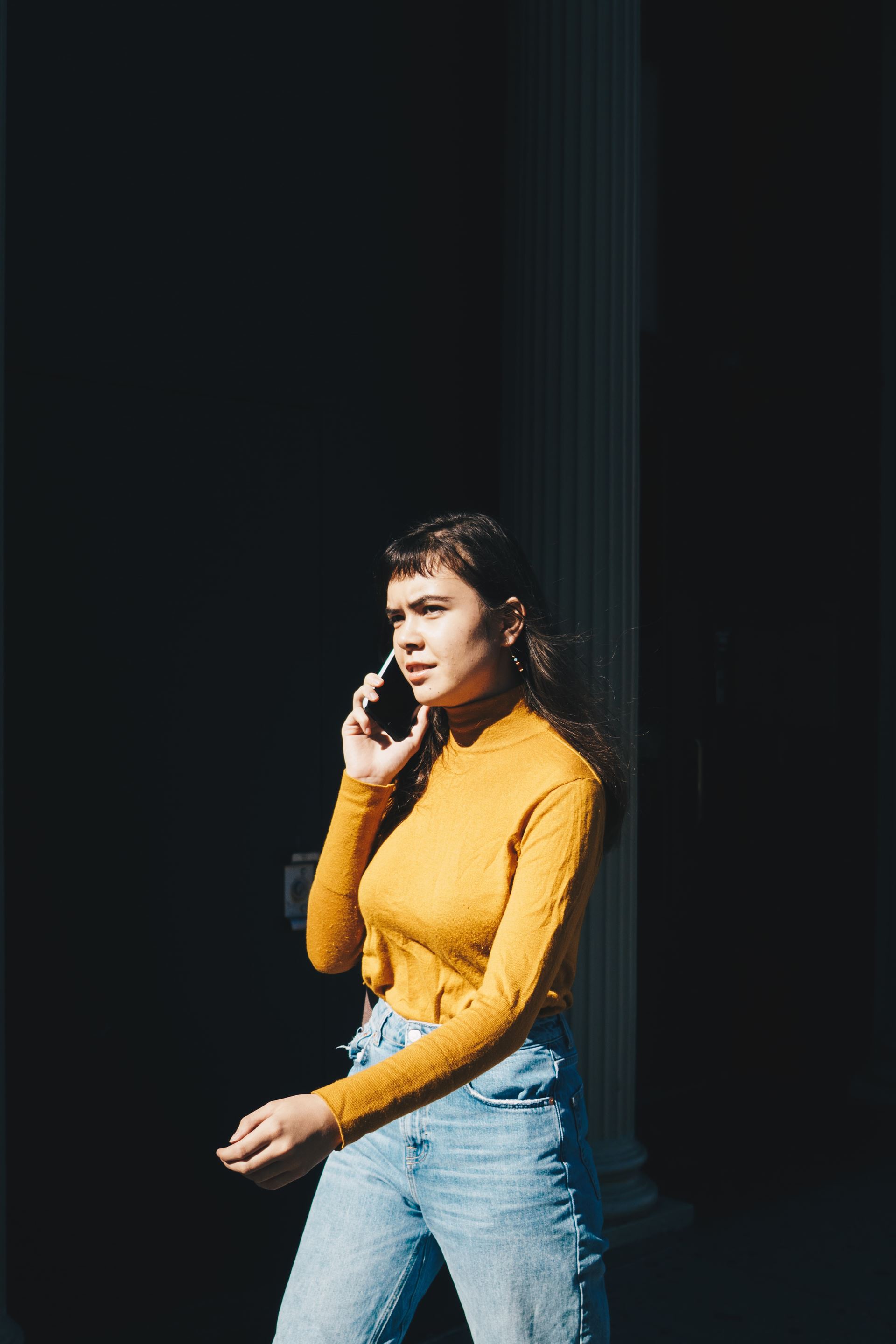 If you have any questions, please speak to our Reception Team on
0131 537 4407.
We do not correspond by email.
We are currently offering appointments on an 8 week rolling basis.
Telephone and video consultations are allotted to a 10 minute slot; this is the same time as a face-to-face appointment. If you have a number of concerns then the clinician may ask you to make a further appointment for more in depth discussion. We ask that you treat these consultations in the same manner as you would if you were seeing a clinician at the surgery. Therefore please ensure that you are in a confidential and safe environment. We ask that if you are driving at the time of your call, please pull over to allow you to focus on your conversation and the advice being given.
If you are having a telephone consultation and it may be helpful for a photo to be sent to assist with this consultation, then please send photographs to Clinical.S78171@nhslothian.scot.nhs.uk.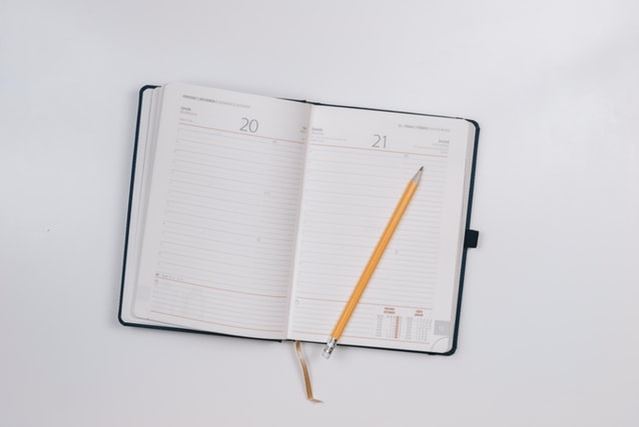 Video Consultations
We also offer video consultation appointments. These consultations are a great way for the GP to both see and hear you without attending the practice in person.
You can connect on an iPhone, Android device, PC or laptop as long as you have either Safari or Google Chrome.
Please phone the surgery to book a secure video consultation appointment before clicking on the link below.
Five minutes prior to your appointment time please click on this link:
Click here to access VIDEO CALL SERVICE
Set up your call by entering the required information and ticking the Terms & Agreement box. Please then wait in the virtual waiting room until the doctor answers your call.
Your call will only be answered if you have a pre-booked video consultation appointment.
Please see the NearMe link for more information NHSNearMe
Cancel an Appointment
It is important that you inform the reception staff if you are unable to attend your appointment, this will allow that appointment to be offered to another patient. If you fail to notify the Practice that you are unable to attend, you will be sent a text message informing you that you have defaulted from your appointment. Persistent defaulters may be removed from the list.