Corrie in for Winter Guide
This year's Coorie in for Winter guide - make sure and have a read for advice on keeping active, festive recipes such as Gingerbread star decorations and chocolate brioche, and information on support available in Edinburgh. You will find advice from Health in Mind and where to go for help with managing the cost-of-living crises as well as information on how to access basic services such as free wifi:
https://ithriveedinburgh.org.uk/coorie-in-for-winter-2023-24/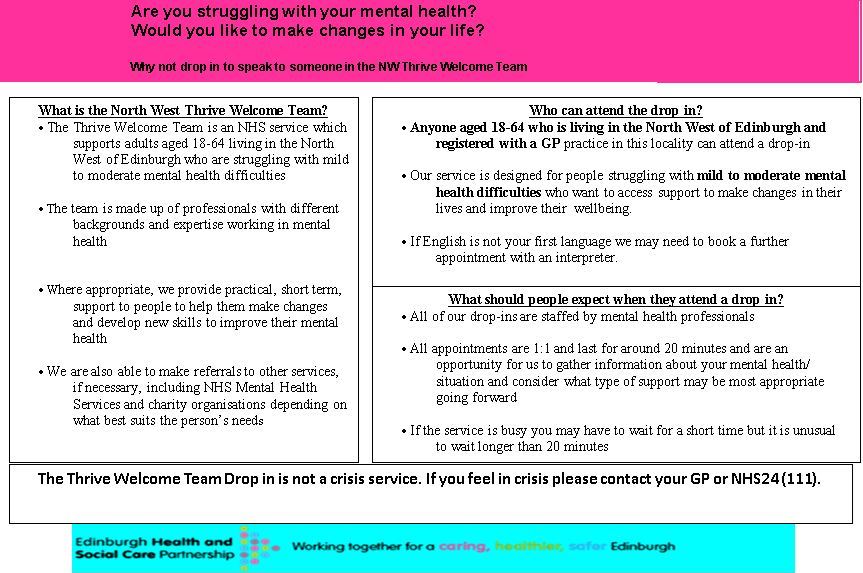 ***NEW *** Mental Health Drop-in
Thrive Edinburgh - South Queensferry Medical Practice
Thrive Edinburgh are providing drop-in clinics at the surgery on the dates and times shown in the leaflet below.
Please note this is on a 'first come, first served' basis as these are drop-in clinics.
There are 2 more drop-in clinics in the surgery from 9am to 11am on the following Tuesdays:
Tuesday 05/12
Tuesday 19/12
The Thrive Drop-in Clinic is not a crisis service.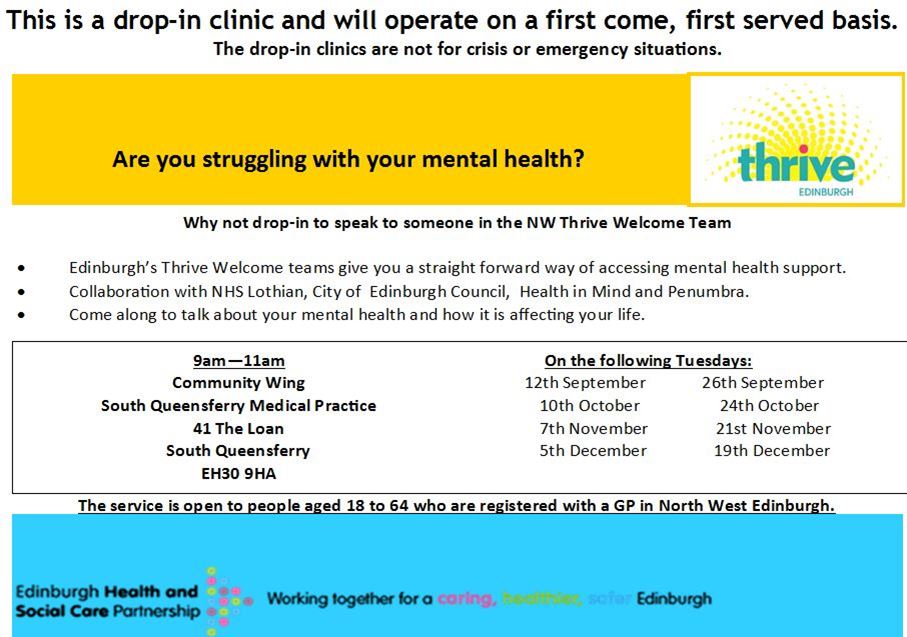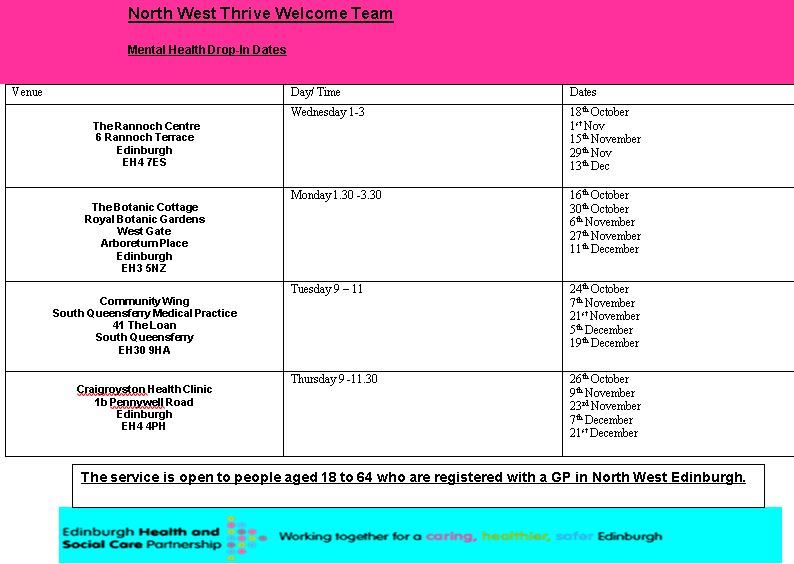 Child and Adolescent Mental Health Services
Find up to date information on the support and activities available for families across Edinburgh at
The Feeling Good App

The Feeling Good App contains a number of different audio programmes for recovery, everyday relaxation & wellbeing.

Good feelings make your mind function better, improving focus & concentration, making it extremely helpful for your daily life. Good feelings also help you bounce forward from setbacks and overcome challenges in your life. This is resilience, and with repetitive listening, resilience & wellbeing will grow.
Supported by Lothian NHS, the app is free to download and there are no ongoing subscriptions to pay.
For more information please visit https://www.feelinggood.app/
Mental Health Information Station, Walpole Hall, Palmerston Place
Are you affected by mental health challenges?
Or do you care for someone who is?
Come along to this free weekly, friendly drop-in.
• Increase your understanding of mental health
• Speak with an NHS mental health professional
• Seek guidance on education and courses
• Connect with your community
• Obtain information on volunteering and work
• Meet staff from a range of community organisations

We are open for walk in visits at the Walpole Hall every Thursday from 10.30am to 3.00pm. No appointment is necessary.
Our phone service runs on Thursdays from 10.00am - 3.00pmon 0131 537 8688.
Please click on the links below for more information:
Mental Health Information Station Leaflet
Mental Health Information Station Newsletter
https://services.nhslothian.scot/mentalhealthinformationstation/
Improve your mental wellbeing at Mind to Mind
A new website has launched in a bid to help people across Scotland look after their mental wellbeing.
If you're going through a difficult patch, feeling stressed, anxious, or low, it's important to remember that help is available. Mind to Mind is a new website where people who have had challenges with their mental wellbeing share their experiences to help others. The website also provides practical advice on how to deal with life's ups and downs and signposts where people can access further support. Hearing about the experiences of others can help, visit Mind to Mind.
ithrive Edinburgh
Your online space for mental health and wellbeing information in Edinburgh: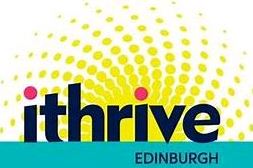 Wellbeing Lothian
The Wellbeing Lothian website has been developed to provide information, self-help resources and links to help you manage your mental health and wellbeing.