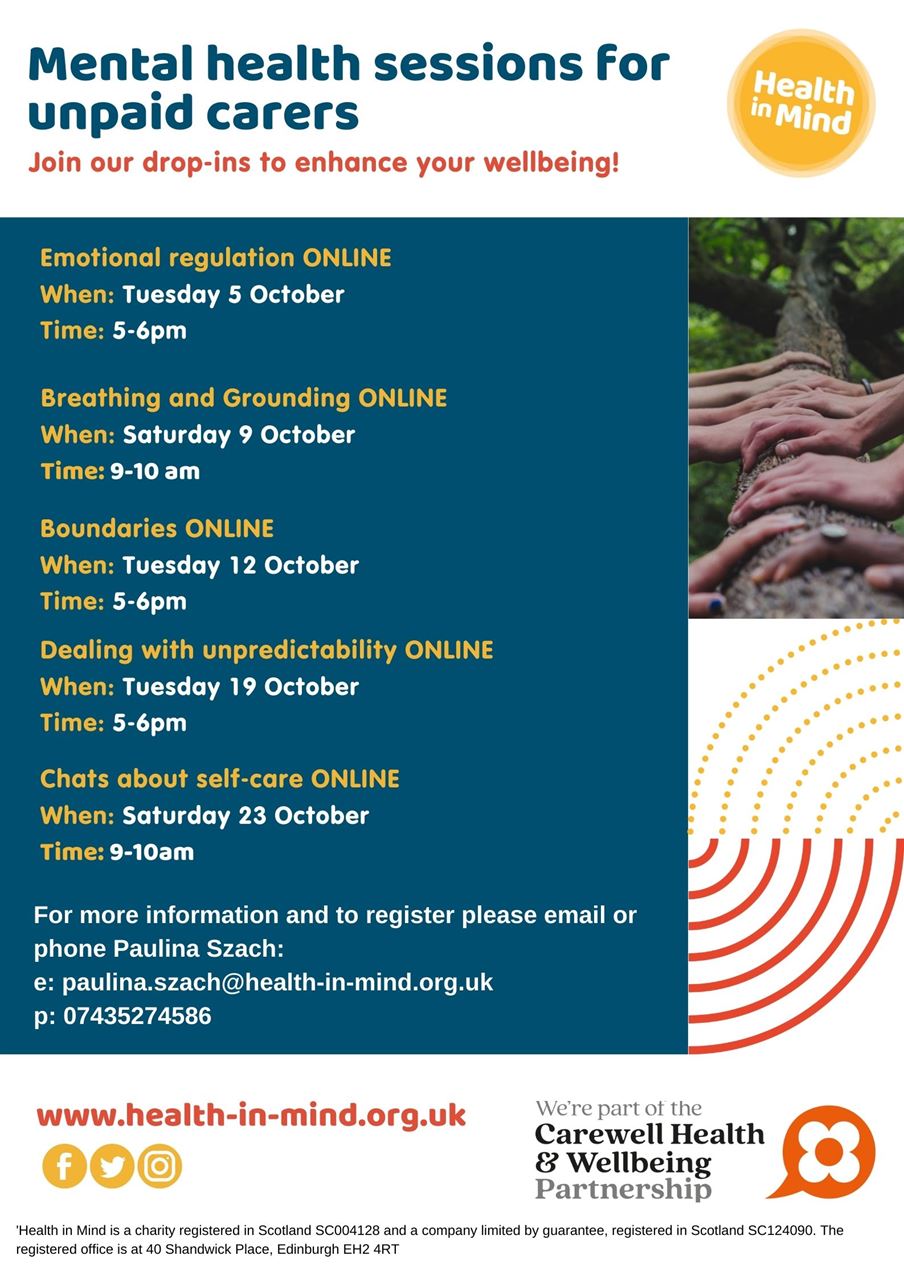 Are You a Carer?
If you are please let us know via the online form opposite.
Carers UK
They're here to make sure that no matter how complicated your query or your experience, you don't have to care alone.
Telephone: 020 7378 4999
Website: www.carersuk.org
Register a Carer
The practice have temporarily removed this form. Please contact the practice for further information.
Carers Support Groups
"Carers in the Ferry" - meets the first Wednesday of every month from 10.30 - 12.00 at The Haven, Burgess Road. This group is run by North West Carers.
VOCAL - (Voice of Carers Across Lothian) manages the CarersNet Edinburgh & Lothian website and works in partnership with Queensferry Care in the Community. VOCAL support carers in all family or relationship settings, be they defined by kinship, partnership, friendship, affection or obligation. Their services include information, advice and emotional support, training, advocacy, counselling and groupwork.
For support contact: 0131 622 6666 or contact Queensferry Care in the Community
VOCAL is open Monday - Friday, 9am - 5pm (late opening until 8pm on Tuesday and Wednesday).
NHS Links
There is a wealth of information on NHS Scotland about carers and caring. Below are some links into the site that we hope you will find useful.